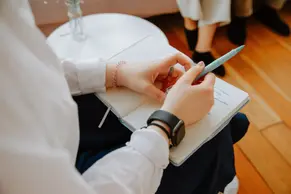 If you're a new client, you will be given a link to the Simplepractice Portal and will be directed to read, fill out and digitally sign several forms. Those forms will include:
Client Psychotherapy Intake Form
Informed Consent for Psychotherapy/telehealth
Privacy Practice Policies
If you would like me to coordinate care with another provider (for example, your psychiatrist, primary care physician, etc.), complete this form to authorize release of psychotherapy information:
Authorization to Disclose Information Form
Always feel free to contact me to discuss any questions you may have by phone, e-mail or during our Intake.